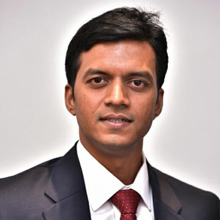 Vikram Anand
Health & Nutrition Cosultant
Anjan is a creative genius of BNI Inesh Chapter. He knows how to get your idea on paper. He rightly says "its's the idea that works".
However you need the creative power of Anjan Bhaumik to make your idea click and work!
You can never be disoppointed with Anjan's creative works. He delivers beyond your expectations.